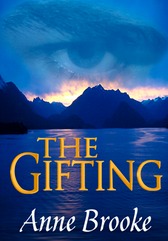 This novel is the first in the Gathandrian Trilogy fantasy novels. It is available as an ebook on the Kindle and in other formats at a variety of ebook retailers. You can download it for FREE at Smashwords, Omnlit Books, Sony Ebooks, Obooko Books and Free Ebooks. It is also available as a paperback (see below for all details).
The Gifting is showcased at the Awesome Indies website.
Simon Hartstongue is a mind-reader, and branded a coward and a murderer. When his overlord and lover Ralph Tregannon turns against him, he is forced to embark on a treacherous journey to the distant and magical land of Gathandria in order to save his country and his own soul. During a series of terrifying trials, Simon must encounter the trickery of the deadly Mind Executioner as well as the secret dealings of those he ought to trust.
Download the ebook in all formats at Smashwords for FREE
Download the ebook at Omnilit Books for FREE
Buy the ebook at Sony Ebooks for FREE
Download the ebook at Obooko Books for FREE
Download the ebook at Free Ebooks for FREE
Buy the paperback at Amazon US
Buy the paperback at Amazon UK
Add the ebook to your Goodreads list