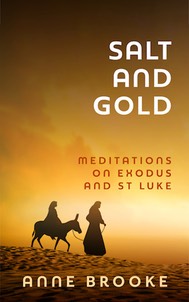 I have written poetry in a wide variety of styles for over twenty years now and you can find out more about my collections through this page.
Poetry Collections:
Sunday Haiku
Sunday Haiku is published as an ebook by Anne Brooke Books. It is a series of rich and meditative haikus designed to get you through your year positively.
A series of forty meditation poems based on the stories of Exodus and the Gospel of St Luke. Particular themes are light and darkness, journeying, prayer, and the inherent otherness of God. How can human beings truly respond to God's mercy and justice in an imperfect world?